This week I attended and spoke at the Oredev conference in Malmö Sweden, and it was great fun as usual. It was a pretty productive few days with a lot of good talks and conversations with some really cool people.
I'll put up a link to the talk as it becomes available
Channel9 video and chat with Scott Hanselman for Hanselminutes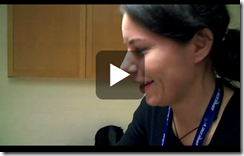 I got to meet "The man, the myth, the legend" Scott Hanselman and he recorded a 10 minute demo for Channel9 where I showed him how to debug a .Net performance issue using Memory dumps in Visual Studio .NET 2010 Beta 2.
We also had a really nice chat about debugging (kind of a 101 primer) for HanselMinutes
.NET Rocks and dnr TV with Carl Franklin and Richard Campbell
Earlier this year I had a chance to speak to my pod-casting idols Carl and Richard on .NET Rocks about debugging .net apps. They were also hanging out in the hallways of Oredev and it was a treat to meet them in person.

To follow up on that talk I showed Carl some debugging demos with Windbg and sos.dll, as well as a Visual Studio 2010 demo for an episode of dnrTV. I'll post a link to it when it comes out, but if you haven't done so before, you should definitely check out .net rocks podcasts and dnrTV episodes. Very entertaining and educational.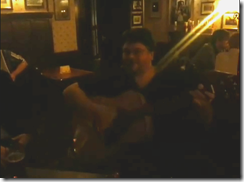 Carl is not only a good podcaster/interviewer, it turns out that he is also really good at playing the guitar and singing.
On Wednesday night he and Shawn Wildermuth pulled out their guitars and had an impromptu jam session at the Bishops Arms pub in Malmö.
Scott recorded it for the world to view on YouTube but the recording really didn't do it the justice it deserved.
Pure awesome!!!
Surface demo in the Microsoft booth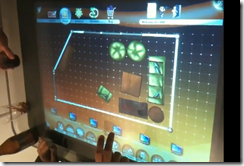 The Swedish Microsoft booth featured a Surface table where you could try it out. We have one at work so I've seen it before but still, they were showing some really amazing stuff on it.
Johan Lindfors showed it off.
All in all, a very good few days… can't wait til next time…
Now it's off to TechEd Berlin for a week of fun (Shawn promised to bring his guitar again) before conference season is over for me for this year.
/Tess